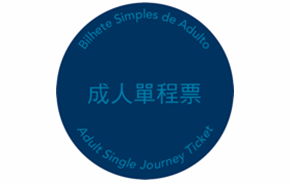 Single Journey Tickets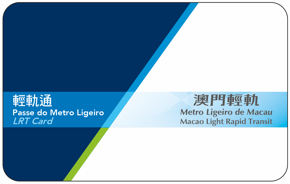 General Electronic Prepaid Card
Conditions of Acquisition


Warm Reminder:
1

All passengers must enter the Paid Area through the entry gate and must not stay in Paid Area for longer than 60 minutes. All passengers must then exit the Paid Area through the exit gate. All passengers are required to pay extra - the lowest Adult Single Journey Ticket - every 30 minutes if they have stayed in the Paid Area for over 60 minutes, except in cases where there is just cause or authorization by the Corporation.

2

If a passenger loses his/her Ticket during the journey, he/she shall report the loss immediately to the Corporation's staff and pay the amount equivalent to the maximum Fare of Adult Single Journery Ticket, without prejudice to the provisions of the Law No. 18/2019 Light Rapid Transit System Law.

3

All tickets are non-refundable. Nevertheless, refund or replacement of tickets shall be handled at the discretion of the staff of LRT Stations.

4

At the request of the Corporation's staff or supervisory personnel, all passengers must produce their tickets for inspection. Passengers using Concessionary Single Journey Tickets or Concessionary LRT Cards must always carry with them the corresponding valid proof of entitlement.

5

A passenger who fails to produce a Ticket which contains coded data consistent with the circumstances of his/her journey will be deemed to have no valid ticket and will be refused entry to the paid area or use of LRT passenger service. The passenger should pay the corresponding fare of Adult Single Journey Ticket.

6

Passengers shall not sell or resell, attempt to sell or resell, offer to sell or invite another person to buy the Ticket.

7

From 24 May 2022, passengers are able to access gates of the LRT Taipa Line directly with tapping Macau Passes. Passenger holding a general Macau Pass are able to enjoy the equivalent discount to the general LRT Electronic Prepaid Card, while students, elderly and disabled holding a personalized Macau Pass can also enjoy concessionary discount to LRT.

Conditions of Issue of Tickets of Macao Light Rapid Transit

Notice of LRT Ticket

Ticketing Guide